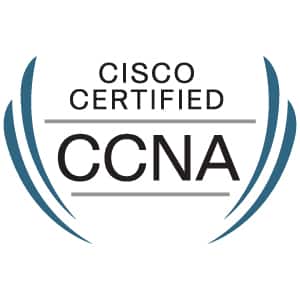 Our FREE CCNA Course
Our FREE CCNA is an associate-level certification program that has been redesigned to better align with evolving industry job roles and provides the skills networking professionals need to successfully manage cutting edge network solutions. Candidates now need to pass
only two required exams to achieve advanced technology certifications in an accelerated manner from CISCO.
( Specializations include: R&S, Security, DC, Voice, Wireless, SP )
One of our most popular training is the FREE Cisco CCNA 200-125. This is available for FREE for everyone on YouTube. Please find the links to the videos below. Click on the title below for more information.